About Me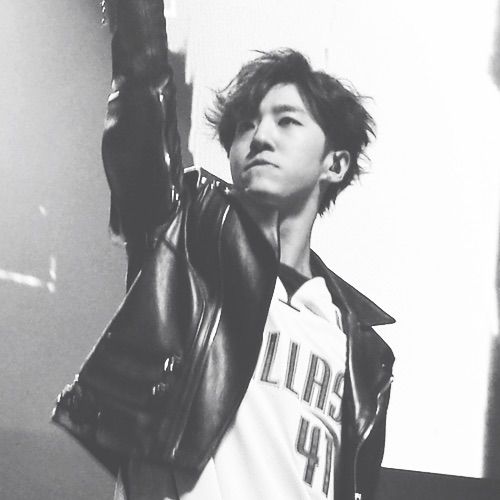 Welcome to my wall, stalker, do read on — 

Well seeing as you came all this way, lets fill you in on a little need-to-know knowledge on this little one right here. You can call me Riza or Jae, either is fine with me - likewise if you come up with your own nickname for me. I've only been into kpop since 2012 but I'm pretty diverse in the groups/solo artists already (mainly male performers - some girl groups catch my attention more than others). My first group was B.A.P and are since my bias group, closely followed by DB5K (AKTF) . As you can see from the profile, a few biases are beginning to stand out, no?
-Bang Yongguk (ultimate bias)
-Jung Yunho (I want to punch him)
-Lee Minho (that's right, I'm a for kdramas and this man)
-Lee Donghae
-Park Yoochun
-Hwang Chansung
-Lee Andy
-Kim Eli
-Lee Onew
-Yoon Doojoon
And for the ladies? There isn't a lot but here's a few special ones:
-Liu Amber
-Jeon Hyosung
-Gong Minji
-Hwang Tiffany
And now for the ships, agree or disagree with them, either way, I love these pairings to pieces:
-BangHim
-YunJae
-JaeChun
-HaeBer
-JaeFanny
-ChanHan
-MinMin (Lee Minho and Minji)
-ChanHyo (Joon and Hyosung)
-DaeJae
-MinStal
I've been roleplaying since 2012 as well so I'm not a spring chicken to it. I enjoy a lot of different kinds of roleplays, from City to Hybrid to Nonau - so feel free to advertise all and anything. There isn't really much else to say, other than I'm majoring in English and Creative Writing at university and intend on becoming an English Language teacher in South Korea some time in the future - that is my goal in which I aim to achieve, not just a wish. If there's anything else you'd like to know, then just drop on by, I'm not going to bite.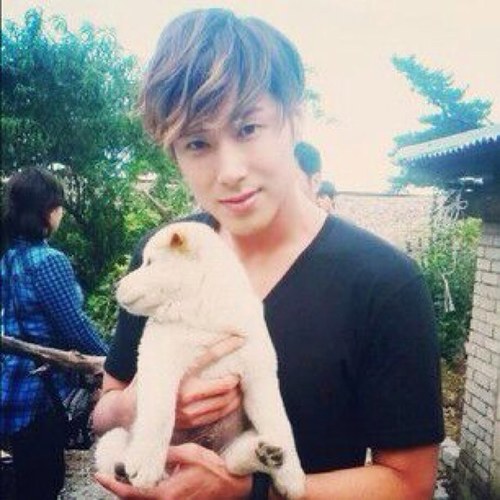 ★ Where to find me (Click on the titles of the roleplays listed to be redirected) —

❝ Little Piece of Hell,
— Been in this roleplay since its creation and am currently Minji, Leeteuk, Hyesung and Sungyeol on it. It's a simply dark city roleplay with plenty of plot opportunities.
❝
Sakura University
,
— A fairly old roleplay that was handed down to me. Its AU and school based. A little quiet but could always do with a little new blood. Currently roleplaying there as Eli and Hyunjoong.

❝ The Midnight Academy,
— Again, AU and school based. This roleplay was made by a friend and I - now handed down to me. Currently roleplaying here as Yongguk.

❝ The Boyfriend Factory,
— Title says it all really, AU roleplay with all ualities allowed and welcomed. Roleplaying there as robot Hyunwoo, this roleplay allows for a lot of drama based plots.

❝ Forever Young,
— Simple nonau roleplay, all ualities welcomed and encouraged too. Roleplaying there as Hongbin. 
— Werewolf hyrbid roleplay but humans are allowed too, just with werewolf qualities. only roleplay with mpreg. Roleplaying here as Onew.
— Nonau roleplay and only allowing GOT7 and BTOB so places are usually nearly always taken. Roleplaying as JB.
 
❝ Badman high,
— I clearly love school based roleplays, because here's another one. Allows and only, but soon to be coed so that'll change. Roleplaying here as Leo.
Those I argue, cry and laugh with. The ones I could not be without —

❝ YUNBEAR,
— So I kinda dragged you here onto the site after making friends wih you in college and finding out you were a kpop fan as well. Thank you for always picking up the pieces and building me back up again, it means a lot to me each time you do. For putting up with all the new roleplays, leaving so many and being as kind as you are about it all, not to mention you're no doubt the best to eroleplay with when it comes to YunJae, so I'll keep that in mind, YunBear.