Welcome to M4N Entertainment. An AU idol universe roleplay.

Once you are accepted as a trainee or a manager, your journey down the path to becoming a star has begun. Trainees will have monthly chances to debut as a girl band song and boy band song will be announced. The trainees will audition using those songs in predetermined groups. The main factor of your debut here will be activity and luck. Wow the President and be active then you are sure to debut.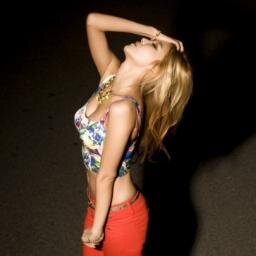 Follow the rules or you will be kicked out!
001.
Be active at least once a week.
002.
Managers are the go between for bands and the President. They will give you your new songs and schedules.
003.
happens in the room marked with an M. And only there.
004.
Pregnancies are allowed. adoption as well. If you like I will allow people to roleplay as your children. 
005.
 If you are set to work on a drama or variety show then post on it until an admin declares that episode over. 
006.
 Don't be an anti. Hating isn't allowed here. Do your thing and be productive. 
007.
 Inactive people will have 48 hours to post in order to keep their character. If they'll fail to do so they will be gone. Even if their in a group. 
008.
 Bands will receive a list of songs if the group has a writer then they will be expected to give a song list to their manager who will deliver it to the President. 
009.
 All ualities are welcome. 
010.
 Articles will be written only on upcoming debuts or comebacks unless you ask the President or another admin to write an article about you. We will only do scandals or features.
011.
 SENSITIVE SUBJECTS CAN BE INVOLVED DURING PLOTTING - E.G. PREGNANCY, HEALTH ISSUES INVOLVED IN PLOTS AND BACKGROUND. BEAR THIS IN MIND WHEN PLOTTING WITH OTHERS!!.
012.
 CHARACTER DEATH IS STRICTLY NOT ALLOWED!!!!! which leads me to rule 12.5 - ABSOLUTELY
NO GODMODDING!
ANY ACTIVITY SUSPECTED TO BE GODMODDING WILL BE PRIVATELY DISCUSSED AND MAY RESULT IN REMOVAL!!! 
013.
 Password: Sehyun is a jerk 
EVENTS
STORM COMEBACK: "Rebirth"
14/10/2016.
Genderless: episode one
(in progress).
m4n girl group: auditions
coming soon
Lucheng comeback
coming soon