Personal Message
eue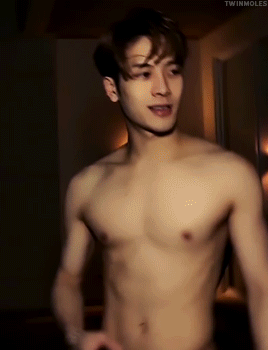 jackson wang [A] 2 hours agoReply
laces our fingers together, smiling at you.
jang dahye would you marry this wang puppy? 
e ven if i don't have the ring yet s weats
jackson wang [A] 1 hour ago Reply
https://66.media.tumblr.com/cd680d813ed8747a04af3b2d23aab44b/tumblr_pnpbb9Wq8G1xbcwtyo3_1280.jpg
aaa im marrying the woman of my dreams.. 
my fendiwoman :D
My Tibetian Mastiffs Blue and Magenta
Description
I see no difference 
chou tzuyu ( h ) 11 seconds ago Reply
LETS COUNT WITH TZUYU 

One sana 
Two sana
Three chicken nugget oppa 
Four jeongyeon pap
Six uncle potato 
Five cuddly dahye 
Eight cockatiel knights
minatozaki's wife ♥ 22 minutes ago Reply Room →
@jang dahye OH MY GOD WHAT WHERE HOW?? 


LETS COUNT WITH TZUYU 

one sana
Two sana
Three cuddly dahye
Eight chicken nugget oppa
Twenty three roseys
Four cockatiel knights
Six jeongyeon
jennie kim ( h ) 14 seconds ago Reply
missed dahye a lot like what is life without her--
park yuri ( h ) 4 seconds ago Reply
not marry cuz dahye still looks a little intimidating
kwon hyuk 23 seconds ago Reply
jang dahye23:37:14Reply
Me @ dean (ง •̀_•́)ง


Me @ dahye (ง •̀_•́)ง
..... Dahye noona
heizes rain dance is really working now I'm shook-
curious wonwoo [A] 4 minutes agoReply
she has powers hun lmao
son dongwoon ( h ) 55 seconds agoReply
mom pls



wait
nO MY BLEACH DAHYE NO
listen to dahye mom bin
oh dahye- beans said he missed you and was sad he didn't see you today c':
kim jongin 1 minute ago Reply
best mom ever < 3
jackson wang [A] 2 minutes agoReply
jang dahye 10 minutes ago Reply 
jackson wang [A] 5 minutes ago Reply
jang dahye 2 minutes ago Reply 
Me too jongson /winks/ but I think I'll go with Jax

my dp is me rn at this lmaoo

/hides behind my flowers bc this made me smile 

how come I just noticed this??-- asdfghj so cuteeee uwu
jackson wang [A] 2 minutes agoReply
hugs dahye to me and turns to yoona. dun make her your gf before me mAN
jackson wang [A]10:33:42 PMReply
how about dahye the one jack wants to marry one d a y okayyyy
bae sehun ❝ tuxedo mask ❞7:30:33 PMReply
casually steals mark away bcs coughs dahye x jack ayee
jackson wang [A]8:20:18 PMReply
fendicouple sdfvb im-
kim jongin ❝ suzy's cutie ❞8:21:02 PMReply
it's official jack x dahye mom = fendi couple xD
jackson wang [A]8:28:25 PMReply
https://66.media.tumblr.com/3619770a2b37f70db86abb30f862fefa/tumblr_poio3byLpi1s6i5iu_540.jpg

LOOK AT MY FENDIWOMAN
jackson wang ❝ dahye's fendiman ❞ [A] 11 minutes ago Reply
my wife is off eating donuts and i still want some kisses >.<
huang renjun ❝ yoonyoon's peanut ❞ [A]1:11:54 AMReply
she looks like Albert Einstein. but more like Chaelbert Sonstein.