6 years are so close by since this place is open & active.
✉ ℒivinℊ Iℕ Tℎℯ ℋℴusℯ ║ ☑Yaℴi ℴnly♂ ║ ☑Au ║ ☑ℳatch-ℳaking ║
Living in the house is the tv show that shows up every midnight on TV. 
Many different people, with different backgrounds meet in a mansion. They live there until they get matched with someone. When they get matched they get moved to a different place. And that different place is surprise for them. Just few people get spacous house... many of them get weird places to live. Well not that weird it can be just small apartment. The thing is that the matched couple has to live there and be watched with few cameras.
☑ If you have any problems with your partner pm the main admin.
☑ There is no waiting in matching people. If admin thinks that there is someone who will fit you, you will get matched right away.
☑ After a week you will get asked if you want to keep your partner or change him.
Isn't it interesting? How do you think you will live there? Who will cook and clean the house? Who will come back home late at nights after some party or a job? How the relationship will change after a week? Will they give up on each other or keep living together for the next week?
christmas ended.
7 year anniversary ended.
EASTER ended.
VALENTINE ended.
halloween ball ended.
6th anniversary ended.
easter. ended.
valentine. ended.
secret santa. ended.
5 year anni. ended.
online event. ended.
valentine choco. ended.
secret santa. ended.
halloween ball. ended.
4 year anni. ended.
easter. ended.
decorating christmas tree. ended.
secret santa. ended.
3 year anniversary september. ended.
pool party. ended.
spring awards. ended.
white day. ended.
love yourself. ended.
cozy night. ended.
secret santa. ended.
halloween ball. ended.
summer festival. ended.
spring event. ended.
activity check. ended.
cinema night. ended.
roses event. ended.
secret santa. ended.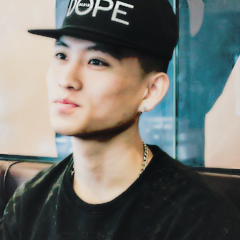 cupid
jamm
choi
minki
na
jaemin
na
jaemin