Phoenix Idols Roleplay
Ent au rp Created originally in 2013.
scroll down
update
Revamped & Reopened June 29, 2018
basic info.
After 4 years of being in the industry as an idol, Elizabeth Kwon was approached by her husband with the idea to start their own company. So in the year 2000, Elizabeth and James created and opened Sapphire Entertainment. They would both continue to promote before retiring in 2004 and 2005, were they would also happen to see the debut of the artists that would put them on the map. Over the next 10 years, the company would rise to become as big as the Big Three if not bigger.

Do you have what it takes to join this roster of established artists? Maybe the spotlight isn't for you, if you prefer to work behind the scenes don't worry we have jobs for you too! Or maybe you'd rather watch your favorite artists on tv or in concert, well you can join as a fan or even a reporter. We have a job for everybody and there's always a way for you to change your job if you decide it's not for you.

This roleplay is now reaching it's second anniversary, and after going through many ups and downs and many revamps since it's initial release in 2013, this revamp means the most to me. Come and join me on this journey in the entertainment world. The theme of this roleplay has always been and will always be to give you as authentic of an experience as possible while still allowing freedom to pave your own way. You will experience training, predebut promotions, debuts, recording songs and MVs, filming dramas, movies and variety shows and even experience concerts and showcases. Get into fights, be lazy and don't participate in schedules and even get pregnant, and experience the affects it has on your character's career in ways we wouldn't be able to experience in real life. Are you ready for the true idol experience? Join us and find out.
rules & guidlines.
1.Favoriting is mandatory. Upvoting is optional but is appreciated and welcomed (you get an extra 50 points if you do).

2. Check the faceclaim list to make sure your desired faceclaim is available. Then either click on a character to apply as or comment the character that you want. Reservations last for 48 hours before they are free for anyone to apply for.

3.ABSOLUTELY NO OOC DRAMA! If you have a problem with someone try and talk it out, if the problem persists talk to an admin and we will deal with it. This is meant to be an enjoyable and happy experience for everyone. IC drama is perfectly fine.

4. NO FACECHASING! Just don't do it. It's not cool. Welcome and interact with everyone please.

5.Inactivity is set for 8 days. You Get two Warnings before getting kicked out.

6. All orientations allowed but let's try keep it even yeah? Keep in Rated Rooms, Walls and PM.

7. There is no dating ban. Pregnancy is allowed, MPREG is not but adoption and surrogates are accepted. Move-in couples are allowed and welcomed (just give us the date when you join). Let's not forget our single pringles though okay?

8.Since this is AU, you have the option of creating a new name and or stage name for your character. Simply add it to your application.

9.Internationals are allowed. Password is your current favorite song (ya gurl loves finding new music).

10. CCing is unlimited but costs 100 points each time. There is no character limit but they cost points.
STATS.
Males: 28.

Females: 22.

Trainees: 28.

Idols: 21.

Staff: 5.

Total: 50.

Pre-made Characters Available: 7.

Reserved: 3.

CEO Kwon
Founder/Creator & head admin
co ceo Byun
Co Admin. In Charge of Articles

Manager Park
Co admin. In charge of points & events
son Gain
Co Admin. In Charge of Activity & Advertising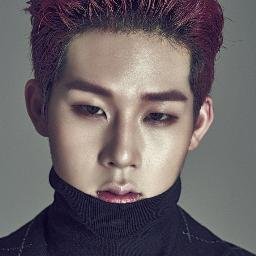 Lee Jooheon
Co Admin. In Charge of Articles
Lee Taeyong
Co Admin. In Charge of Advertizing & Events

Gong chansik
Co Admin. In Charge of Activity, Advertising & events
application.
Faceclaim Name
Kim Chungha
Character name
Hong Chungha
Talents
Dancing, Singing, Acting
Who Reffered You?
ThisIsMyLife
-The minimum age is 14. You can age your faceclaim up or down a max of 5 Years. No uallizing Minors even if you age them up in the rp. If they're underage in rl it's a no
-Refer to the jobs list for your Occupation choices.
-3 Talents max when applying (more can be added through points). They must be listed from strongest to weakest. If you're applying as a trainer or a coach put what it is you train. Other occupations put what you specialize in.
-Background length is a Minimum of 2-3 sentences.
-Audition videos are based on the talents you put. They do not have to be videos of your actual faceclaim. Choose videos that showcase the level of skill they will have in the rp
featured.


Revamped. 2018