we were created and accepting, join us today and we promise you you won't regret.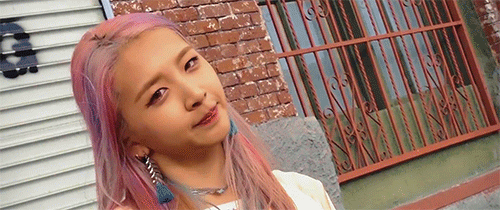 looking for a place to waste your summer in? we got you!
we're the softest family, welcoming everyone who'd like to be part of it. we promise you we're not just another roleplay, we're ohana. don't believe us? join love scenario and we'll make sure to take care of you! also, join our matchmaking system, we promise you we ain't just another matchmaking roleplay either. 
fun fun fun in the sun!
16062018 -- most upvoted rp of the week!
01. FAVORITE THE ROLE PLAY IN ORDER TO GET UPDATES; upvote IF YOU'D LIKE, IT'S NOT MANDATORY.
02. STRICTLY NO FACE CHASING. DARE TO IGNORE THIS RULE AND YOU CAN BE SURE YOUR NAME IS ON THE BLACKLIST. YOU WILL BE KICKED OUT WITHOUT FURTHER WARNING. same applies to userchasing, get your to pmrps if you're thirsty over your bias / friends.
03. DATING BAN IS A HOLY WEEK. FOR WHO'S PARTICIPATING ON THE MATCHMAKING OR HAS AT LAST ONCE BEEN PAIRED UP. FOR THE OTHERS WHO DO NOT WISH TO PARTICIPATE, IT'S TWO WEEKS. 
04. INACTIVITY WILL GRACE YOU WITH A SOFT SIGN BY THE SEVENTH DAY YOUR CHARACTER HASN'T POSTED; WE WILL GIVE YOU A SINGLE WARNING, FAILING TO BE ACTIVE AFTER THE FOLLOWING 24 HOURS LEADS TO BE KICKED OUT. YOUR CHARACTER, HOWEVER, WILL BE DEACTIVATED FOR 48 HOURS IF YOU WISH TO RE-APPLY. AFTER THOSE 48 HOURS, THE CHARACTER WILL BE DELETED. 
05. THE PASSWORD IS THE FIRST SENTENCE OF THE SECOND RULE PLUS THE ANSWER TO THE QUESTION "WOULD YOU LIKE TO BE PART OF THE MATCH MAKING SERVICE?"
06. YOU CAN HAVE AS MANY CHARACTERS AS YOUR UNHOLY SELF MANAGES TO HAVE; MAKE SURE HOWEVER TO KEEP THEM ALL ACTIVE. THE FIRST TWO ARE FOR FREE BUT THE FOLLOWING COST 100 POINTS ON THE PREVIOUS CHARACTER YOU HAD. 
07. RESERVATIONS LAST FOR 48 HOURS. FAILING TO APPLY IN THIS PERIOD SIGNIFIES THE REMOVAL OF THE CHARACTER. PLEASE MAKE SURE TO CHECK THE MASTERLIST BEFORE ASKING FOR A CHARACTER. 
08. ALL THE EVENTS ARE MANDATORY PARTICIPATION. 
09. BOTH POVS ARE ALLOWED, REFRAIN FROM ONE LINING AND IF YOU MUST CRACK, PLEASE DO IT ON THE CHAT ROOM. 
10. HIATUS AND SEMI HIATUS MUST BE ASKED VIA PM OR COMMENT. PLEASE PM THE ADMINS ONCE LEAVING, DON'T COMMENT BELLOW. 
11. ALL ORIENTATIONS ALLOWED. MARRIAGE BAN IS A MONTH AND PREGNANCY Is ALLOWED HOWEVER NO MPREG. PLEASE DON'T ualize MINORS, YOU WILL BE KICKED OUT. 
12. ANY QUESTIONS, FEEL FREE TO ADDRESS AN ADMIN.