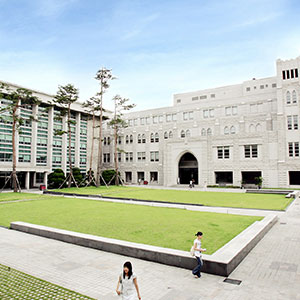 in a world where superpowers are the norms among living humans, every single person are given the choice to use their 'quirks' whether for the better good or the opposite. those who use it to help the betterment of humanity most turn out to be pro heroes that save the country, while those who decided to take advantage of their ability are shun away from the society and are called the villains.
you are here in YEONGWOONG academy, SOUTH KOREA, to be trained as a future pro hero. but desire, lust and power are bound to change a person's drive, even more now with quirks that can be used for the selfish benefits of oneself. which side are you eventually going to be on?
(1) FAVE THE RP. UPVOTE WILL BE MUCH APPRECIATED. reservations last 48 hours. 
(2) THIS ROLEPLAY IS SEMI-LIT. WE WORK TOWARDS DEVELOPING OUR CHARACTERS THROUGH ONGOING PLOTS THAT WILL BE PROMPTED EVERY WEEK. IF YOU ARE NOT COMMITTED TO THAT, THIS PLACE MIGHT NOT BE THE ONE FOR YOU.
(2.1) at the moment we only accept faceclaims within the asian entertainment industries. 
(2.2) this is a school rp so mature content on pm and walls only. if your character and faceclaim is underaged, do not . this is a heavy warning against ualising minors. if found out, it will result into an immediate kickout.
(3) WELCOME EACH AND EVERY MEMBER AND AVOID IGNORING THEM. WE WANT EVERYONE TO FEEL BELONGED, THEREFORE ANY FORMING OF CLIQUES or facechasing IS NOT ACCEPTABLE. 
(4) IC DRAMA IS HIGHLY ENCOURAGED. BUT IF YOU HAVE A PROBLEM WITH SOMEONE OOC, TAKE IT OUTSIDE OF THE ROLEPLAY. PASSWORD IS PLUS ULTRA. C:
(5) INACTIVITY AFTER 7 DAYS WITHOUT PRIOR NOTICE WILL RESULT INTO A KICKOUT. THOUGH YOU ARE WELCOME TO REAPPLY, IT'S BETTER NOT TO HOG A CHARACTER FOR YOURSELF IF YOU'RE NOT GONNA BE ACTIVE AT THE FIRST PLACE.
(5.1) you can have up to 3 characters. your first must have at least 200 points to be eligible to apply for another.
(6) YOU ARE REQUIRED TO CHOOSE WHETHER OR NOT YOU WANT TO BE A PRO HERO OR A VILLAIN 3 DAYS AFTER JOINING. TAKE AS MUCH TIME AS YOU NEED IN DECIDING, AND MAKE SURE YOU DON'T TELL ANY OTHER PERSON ABOUT YOUR ALLIGNMENT. THERE WILL BE AN EVENT FOR THIS PURPOSE. ^_^
NAME:
AGE: (FC AGED 30 AND ABOVE CANNOT BE A STUDENT BUT YOU ARE FREE TO APPLY AS A TEACHER INSTEAD. feel free to + or - age up to 5 years)
position: (student, teacher or staff, like nurse. for teachers, state what subject you'd like to teach)
YEAR: (students only. 1ST, 2ND OR 3RD YEAR)
QUIRK: (BE CREATIVE! YOU ARE FREE TO GOOGLE, BUT CONSIDER MAKING SOMETHING UP THAT IS DIFFERENT FROM OTHERS. visit the quirk centre in the headquarters for some help.)
BRIEF BIOGRAPHY: (1-3 lines are enough)
timezone:
PASSWORD:
 
soon:
(!) entrance examination after 20 members