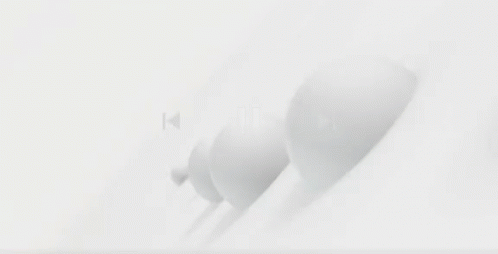 SINCE 08.06.19
Building Dreams of the Many.
WHO WE ARE
Everyone has a dream to debut. And Bighit has decided to become the company to let this happen. It's now the year 2033 and Bighit is home to some of the world's biggest names, including BTS and TXT. Here you can create your own idol or staff member and tell their story.

Our Couple List:
Park Jimin x Jeon Jungkook
Kim Seokjin x Kim Namjoon
Ryu Jungho x Huang Yi
Kang Taehyun x Park Jeon Jin Rae
Kyle Jeon x Kim Ah Reum
Nyurgun Bootur x Cho Yoojin
Min Nari x Yukimori Seiji

Most Active Characters (top 6):
Cho Yoojin at 543
Yukimori Seiji at 524
Park Jeon Jin Rae at 520
Kang Taehyun at 515
Ryu Jungho at 407
Nyurgun Bootur at 406
 
MANAGING TEAM
springdayvmin
Plays Soomin, Taehyun and Kyle. Always open for chatting. 
Xisies
Plays CEO, Salem and Sora. Comes up with rules and announcements.
Kitty_Queen
Plays Jin Rae, Nari, Sua and Miss. Gossip. Easy to talk with and rp with :) 
Rebel_Link
Plays Ah Reum, Huang Yi, Youjin and Namjoon. Is always open to talk to.
TERMS OF SERVICE
1. No God-moding. Let's be fair and not boss characters around or control someone else's character.
2. Do not bash other characters or users. We are a family.
3. Do not mess up a love story between two characters when these relationships are set. Official character couples will be listed.
4. Stay Friendly, no OOC drama.
5. Please post at least once every five days. If you go inactive, you will only have 24 hours to redeem yourself.
6. You may pick up to 2 characters to start with. To have a 3rd, you need to have 400 activity points on both characters. To have a 4th, you need to have 400 activity points on all 3 characters. NO MORE THAN 4 CHARACTERS TOTAL
7. You can have a reserve on a character for 48 hours.
8. No in the rooms. You may have in your walls and your pms. If it starts getting steamy during your rp, please bring it to a private area.
9. More rooms can be aded. Please speak to an admin and we will help you with creating a room.
10. Password is Nap of a Star. Please write this in to show you acknowledge the TOS
JOIN THE COMPANY
(Below is a list of groups and debut years. This is the year 2033 so all characters have already debuted besides the two trainee groups)

Please fill out this form and post it in the application box when you click apply. Comment down the name of your character and whether you want them to be a staff member or what group you want them to be in. You must favorite to be able to join. Upvotes would be appreciated. 

Application:
Character name:
Group:
Position:
Character description/backstory:
Nationality:
Age:
Birthdate:
Face Claim:
Time zone:
Your timezone::
Password:

You may choose your own position. If you are the first member to join a group, you get to choose the group name. 

Group List:
BTS (2013)
TXT (2019)
Boy Group 1 (2020)
d.mension (co-ed group) (2021)
Lost Boys (2023)
Girl Group 1 (2025)
Tier (2027)
Royal Flust (2030)
A4w (Trainee)
Victorious (Trainee)
MASTERLIST
(Characters available)
BTS: Kim Taehyung available
TXT: Beomgyu, Soobin, Hueningkae available
Boy Group 1: 6 slots open (Male)
Lost Boys: 3  slots open (Male) 
Royal Flush: 2 slots open (Male)
D.Mension: 2 slots open (Male)
Girl group 1: 3 slots open (female)
Tier: 4 slots open (female)
Staff members: Multiple slots open. All genders
 
WISHLIST
Characters needed:
Choi Beomgyu
Choi Soobin
Huening Kai
Kim Taehyung
Members for boy group one, Lost Boys, Royal Flush, D.Mension, girl group one, Tier
Staff members are needed

Faceclaim wishlist:
Henry Lua
Wanna One members
Oneus members
Mamamoo members
Twice members
Red Velvet members
Amber Lui
Bang Chan