ℰtude ℋouse 
EST. 2019
scroll down
type
entertainment, all orientation
other
need more people to join
bae joohyun
SIK K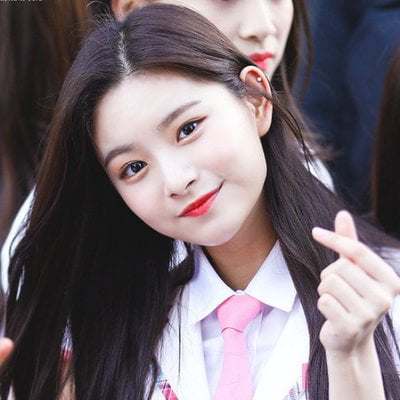 etude house is a company that house a lot of idols, actor/actress, trainees and a lot of dedicated staff. owned by a foremer idol, ceo tiffany has build the company to search for new talents and more staff to help her making the company a great place. etude house aim is to create a high-skilled artists and idols so that they can have a bright future. etude house is also a place for happiness where you can find lovers and friends as well.

like other company, etude has their own goals and vision which are to be the no 1 company with the best artists and to produce artists with different kind of skills in enteRrtainment. living amidst of the best company, etude house knows that they need to be different. the best thing about etude house are, once you join in, you will be provided with the best training from the high class instructors and also free living place. on top of that, we also give points to the newbie that join in (100 POINTS). we also always make sure all the staffs and artists are being taking care of and their needs are to be meet. 

extra!!:
for those who are interested in being idol in a group or solo, when you apply, do apply as trainee. once you earn 300 points, then you can debut as idol. while for others, you can apply like how you wanted to.
1. favorite the rp is a must, upvote is optional.
2. all orientation and internationals are allowed in this rp. this is open to everyone. 
3. this is an au roleplay so, you're not an idol. thus, you don't know everyone. you're only faceclaim the idol's face and voice. the personality of your character is up to you. 
4. no ooc drama. ic drama is allowed on the account of both parties. 
5. inactivity lasts for 7 days. two strikes and you're out. (password: fav idol) 
6. dating ban is two weeks after joining. while pregnancy is one month after dating.
7. once joining, you must at least earn 200 points for activity.
8. comment down below for desired character or check the wishlist to see who they wanted.  reservation only lasts for 72 hours.
9. IF GOING ON HIATUS, SEMI HIATUS OR LEAVING, DO PM ANY OF THE ADMINS OR TAG THE ADMIN IN THE HIATUS ROOM
10. do read the infos and point claims after you have join..
full name
Lorem ipsum dolor
orientation
Lorem ipsum dolor
occupation
Lorem ipsum dolor
age
you can change the real age
timezone
read the rules properly
 password
read the rules properly