그 끝에 있는 것 ❧
random member feature!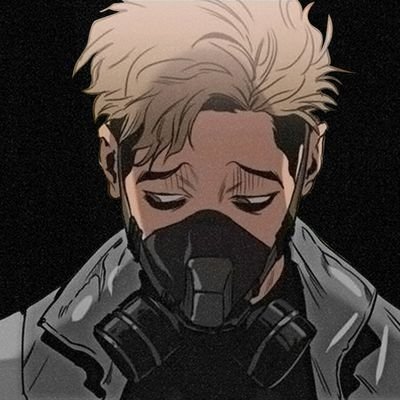 ❝murder relaxes me.❞
past life: e
occupation: artist || killer
at the end of the road
scroll down.
inspo
at the end of the road by haribo
'AT THE END OF THE ROAD' IS AN ALTERNATE UNIVERSE ANIME RP WHERE YOUR CHARACTER HOLDS MEMORIES OF A PAST LIFE, ONE THAT DOES NOT BELONG TO YOUR MUSE. WITH THAT IN MIND, I HOPE IT HELPS YOU GET CREATIVE WITH YOUR CHARACTER'S BACKGROUND AND PAST, GIVE THEM SOME QUALITY CONTENT AND J U I C E. YOU CAN REALLY BE ANYTHING IN YOUR CHARACTER'S PAST LIFE, BE AN ANIMAL, A TREE, I HONESTLY DON'T MIND. AS LONG AS YOU HAVE FUN AND DON'T BE AFRAID TO GET WEEB-Y >:)

RULES

1.// favourite and upvote is a must before you apply.

2.// please comment your chara's full name to reserve. reservations last for 24 hours.

3.// although this is an au rp, crack is very much welcome in rooms and in plots. whatever floats your boat.

4.// this is an anime rp; we allow all characters and all orientations from anime, anime movies, games, manhwa, and manga. but no furries ples hahah

5.// inactivity is set for 7 days. you have 24 hours to clear after a warning or you will be removed.

6.// upon joining, your character must get 50 points in the first 24 hours. failure to do so will result in the character being removed.

7.// if you would like to cc, please request  in the cc room.

8.// 6 characters are allowed for each person. the first 2 are free for you to have! the next will require both your 1sts and 2nds to have 500points while having stayed for 7 days. your 4th character will require your 3rd to also have 500points, and so on. for you 7th character, all your face claims m u s t have 2500 points.

9.// if you would like to be on hiatus or semi-hiatus, please pm the admins. these will last you 4 weeks and we will overlook any inactivity during this time.

10.// your characters must be over 17 yrs old. (the legal age here is 16 but i'll make it 17 for the rp lmao). p.w.: 'oh? you're approaching me?'

11.// please try to have any sort of information about your character's past life/memories in your profile. the reason i based the rp off this is for you all to have the opportunity to explore different plots even if you enjoy some quick-paced crack chats.

12.// please leave any ooc drama to those involved and solve it yourselves if possible. if it gets to a point that admins have to step in, please tell us in pm and we will make a decision about the situation. ic drama is encouraged, but please don't make it too messy that it may trigger or burden people ooc.

13.// mpreg is not allowed. there is a dating ban of 3 days of being in the rp.

14.// i really don't mind if the chat can get a little dirty with really weird, steamy, or juicy topics, but please take any make-out sessions and to walls, pm, or designated rated locations tabbed under (rated places). also, if anyone is is uncomfortable by the topic, they have all the rights to say so and please respect that.

15.// to request for locations (rated or not) you must check the room request room and follow the rules on that.

16.// it is your responsibility to check for announcements! admins will mass tag for those who have their notifs off but again, your responsibilty!

17.// please feel free to comment any questions and feel free to pm an admin about hiatus, leaves, and or problems.

18.// rules are subject to change.
killing me softly
roberta flack
FULL NAME
OIKAWA TOORU。
ANIME/MANGA/MANHWA/GAME
HAIKYUU。
AGE
23。
ORIENTATION
BIUAL。
SHORT SENTENCE ON PAST LIFE
WHAT WAS YOUR CHARACTER IN THEIR PAST LIFE?。
 
PASSWORD
PLS CHECK RULES。
this is an anime rp inspired by the manhwa 'at the end of the road' by haribo. in this story, yoon taemin wakes up inside someone else's body, the body of a student known as han siwon. however his memory and sense of self as yoon taemin has not changed and the story follows his adventures.

a few years ago, there was an anime rp called 'carpe diem', which i really enjoyed being part of and wanted to bring something like that back to rpr。