bae joohyun — main admin. 
hello! user boothang here. i'm your head admin. come to me for anything you need concerning the roleplay, need advice, etc. i'm here for a reason. 
aadmin name — co admin. message here.
admin name — co admin. message here.
► currenly we are not looking for any co-admins. in case this changes, please look out for any updates. thank you!
where did the time go? it seems like the year has been going by so quickly. too fast. too fast. the year 2021 came so quickly. it seems like everything around us has been growing rapidly. we've been going around without realizing, we are four months within the year. 
how long ago was it when we were begging for the new year to come? its still the same thing, isnt it? lockdown, stuck in our house. nothing else to do. this whole pandemic has been a stress. 
you're not the only one looking for comfort. someone to accompany you when the days get weird. 
thats why im here. we're here. we may not be there physically but we are there with you spirtually. in your hearts and in our minds. we can be together. 
lend me your hand. let's get away from the toxic world we live in. let's create a fantasy where everything we dreamt of comes true. here, you're safe. here, you'll be starting brand new. 
here, you are free.
welcome to peaches! we're a nonau roleplay that aims to catch the audience who seek freedom, a place to let go, we're all strangers on the site looking for someone to talk to. whether to kll time or to eventually create a bond with. by all means, the admin does not encourage any bullying in this roleplay. while we say 'freedom' is what the roleplay intends to put forth, we still have rules and regulations. please read thoroughly to understand. again, we do not accept bullying and toxic roleplayers.
so what are you waiting for? we're all waiting for you. open up to us, we're here for you. create a world where no one can tell you what to do. 
01.
favorite.
before joining or upon joining, please don't forget to favorite the roleplay. upvoting is optional.
02.
applying
comment the full name of your desired faceclaim, including the stage name (if any). 
if you were directed to this page by a member of the roleplay please state so in the comments. both users will be rewarded 50 points!
03.
characters.
there is no limit to how many characters you can steal. however you are not allowed to be more than two members from the same group. with that being said, internationals and all orientations are welcome. move-in couples are not allowed.
04. 
hiatus/cc/leave.
— 
hiatus.
redirect yourself to the hiatus room to view the rules of hiatus.
— 
characer change.
redirect yourself to the character change room to view the rules of character changing. 
— 
room requesting.
the room request is purely used for only requesting rooms to be roleplayed in. redirect yourself to the room request page to view more details.
—
leaving.
absolutely do not leave a comment.
 if you're planning on leaving, private message the admin about your leave. it would be nice if you left your reason for leaving so the admin can improve on how to be better and how to make the roleplay better.
05.
bullying.
if you read the about me then you would know that the roleplay strictly does not allow violence, bullying, etc. that should be an obvious. please know your place and be kind to everyone. the year has already been hard for the world. before you act, think.
if your faceclaim has a stage name, please include that in the comments. for example: can i have park sooyoung/joy from rv please?
remember you cannot request a member from the same group.
answer this question. what made you want to join?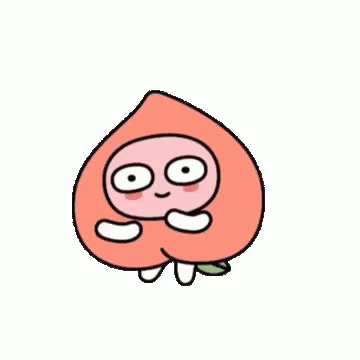 peaches.
opened 2021
❝
i heard you got your peaches out in georgia and get that weed straight from california. 
—justin bieber