○ fairy godmother ○
○ head of heroes ○
" a little bit of bibbidi bobbidi boo is precisely what you need." 
○ maleficent ○
○ head of villains ○
"oh honey, did nobody tell you that you can't stop the girl from conquering?"
○ mulan ○
○ self-defense class ○
"enroll to learn how to stand up for yourself and bring honor to us all."
○ ariel ○
○ swimming class ○
"enroll to learn how to swim and see what life is like under the sea."
○ aurora ○
○ dance class ○
"enroll to learn ballroom dancing and meet the one you met once upon a dream again."
○ elsa ○
○ school counsellor ○
feel free to show yourself and step into the unknown. i'm here for you.
○ merida ○
○ archery class ○
"enroll to learn how to shoot a bow and arrow for you can touch the sky with it."
○ belle ○
○ english literature ○
"enroll for lessons on english lit and maybe you'll see something there that wasn't there before."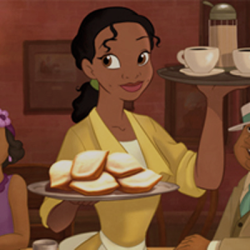 ○ tiana ○
○ cooking class ○
"enroll and dig a little deeper into your cooking skills because you're almost there."
○ cinderella ○
○ heroes etiquette ○
"a dream is a wish your heart makes but etiquette can only be learned, not dreamt."
○ RAPUNZEL ○
○ PAINTING CLASS ○
"ENROLL TO PICK UP ON BETTER PAINTING SKILLS AND STOP WONDERING 'WHEN WILL MY LIFE BEGIN?'."
○ ursula ○
○ evil marketing ○
"oh.. you poor unfortunate soul, let me teach you all there is to know about marketing."
○ dr facillier ○
○ occult magic ○
"my friends on the other side will surely be interested in what you have to offer."
○ hades ○
○ fairytale history ○
"you think that you know history about yourself? news flash honey, you don't."
○ captain hook ○
○ sailing ○
"if you bring a crocodile to class, you'll be sent off the ship by the diving board."
○ evil queen ○
○ potions ○
"so you know someone who thinks they're fairest of all? learn how to make a poison apple. "
○ jafar ○
○ dark arts ○
"enroll and perhaps you'll have your own genie, don't rub it in my face."
○ snow white ○
○ street safety ○
"remember not to eat apples from strangers kids! no matter how much you want it."