Personal Message
mario dubulge
"is this profile fandom colour enough"

hey. i was doing just fine before i met you i dunno why you're here but thanks for giving this ( half assed profile i'm completing amidst an all nighter because my sleep schedule has disintergrated and reached a dreaded black hole ever since i were at the innocent age of 13 ) a read
i could count the names of people i rp as on one hand, so it limits the number of roleplays i can join, as well as the fact being i won't be able to give all characters the same attention which i don't think is fair. therefore, you'll hardly see me joining new rps. however, i'm up for pm rping, so if you're interested, just ask !
tbh this is just gonna be me gushing about shinee and the beautiful people i've met and now deeply cherish on this site
☆

hyojong04:59:07Reply
i think jinki is the most dedicated monofandom person i've ever met
☆
 my baby boy aka. the love of my life 
for almost 8
years now otl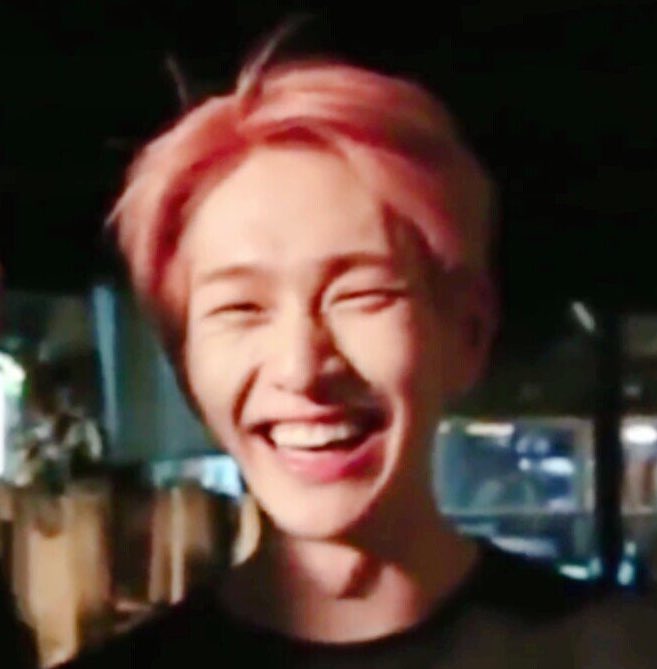 hello, yes, if you didn't already know, he is my ing world. he's the most squishest, sensitive and smollest baby boy who deserves all the love and cuddles and kisses in the world, my precious dubu bunny prince. he is the literal definition of sunshine. i can't wait till he gets married fr. imagine tiny jinkies i'm emo.
 i'd fly to you if i could 
zee |
5713 miles away | dec 13. 2014
i've known you for like, ever. you're probably the first person on this site i got so close to and i'm so glad to have met you through our insanely sensual relationship as myungchan. good times man. i love you loads and i'm so glad we're still in touch. you mean a lot to me and i hope we'll meet. i'm sure we'll finally break through that wall of the universe not wanting us to align. but until then, please continue ranting to me about your stupid japanese school
stacy | 3603 miles away | jan. 2016
damn. i have a lot i could say to you. just thinking about you makes me so happy. you're so young, but you're incredibly mature, more than people credit. i'm sure i've told you this before, but i admire you so much in the way you socialise, how strong, brave and kind you are. you always give people chance after chance, even if they may not deserve it and i love every single thing about you. you're amazing and i hope you find your happiness someday. no matter how much you clown me, i'm here for you, always
ji | 951 miles away | jan. 2016
you're not even on this site anymore, but i ing love you. i love you so much and i'm glad we still talk, glad that you still like me ahaha. i mainly want to thank you for creating my home in the first place. without you, i wouldn't have met such amazing people whom i still care about years later. also, i don't know why, but somehow, i seem to always spill my secrets with you. i guess i trust you that much, huh
lyn | 3415 miles away | jan. 2016
lyn, you're literally my baby, my child whom i've taken in and raised for the past few years. you were a lil smol underaged bub and now you're adulting and going to college ??? i'm so proud of you. so proud of everything you've achieved and especially proud of how strong you are and how you never fail to get by every single day. continue taking care of yourself, i know you can do it. you can do anything you put your heart towards and you know that, darling
salma | 3707 miles away | feb. 27 2016
you. you're an absolute dickhead tbh. such a dork, but so damn cute. i'll never forget the time when you played a song for me with your lil ukelele over a skype call. those times were so good, fr, i love reminscing. honestly, i was always so jealous of your ability to do anything. you're so productive and make everything happen simply with your own hard work and i love that. continue doing you and you'll be successful, but i'm sure you know that already. look at how far you've come. i'm proud of you
happsa twin | 3707 miles away | idek
literally my day 1. this dumb out here with the same name as me and the same ed up sleeping schedule Lmao. i love you so much. honestly, every single notification i get from you makes me grin like an idiot, you're such a mess, but hey, so am i. i'm not sure what you think at this point, but you're doing well, hafsa. you're getting by, probably drinking way too much coffee and procrastinating a tonne, but you're working hard and i want you to give yourself credit for that
gracie | 9443 miles away | jan. 2016
baby girl you're so precious to me. literally the cutest of all, with your chubby lil cheeks on those surprise selfies i get on snapchat that never fail to give me a heart attack. you know, you're doing just fine, cupcake. you used to say you feel lost, but you've got this, gracie. i know because i believe in you and i'll always have your back. p.s. also continue sending me your dance videos i love them ok
ayaya | miles away | feb. 2016
aya, i treasure you so much. it's always you telling me how much i'm appreciated - you tell me without fail and i'm so grateful to have you by my side to continue reminding me of how much i'm loved, how much you love me. i just want you to know and to never forget how much you're loved and how much i love you. i say this to you so often, but please and i really hope you never forget this. you mean so much to me and i'm going to stick by here until you get your happy ever after fairytale ending
lizzie | 3077 miles away | mar. 2016
Lizzie ? did you mean: the coolest
 person i know ? literally everyone loves you and i'm really glad to call you my friend. you're probably the first person on here that i talked to about khiphop, lmao i remember being so excited about that !! keep doing you babe. btw i love your cat
neda | 3 miles away | oct. 2016
bruh, we're literally around the corner from each other and we barely see each other yikes. gotta love uni life huh :)))) i always think about how we first bonded over those stupid water cookies ? ahah, good times man. and then you told me about your life in lithuania in the dms and eventually found your place to me. guess you were that obsessed with me huh ? i don't blame you ;D i love you loads bb girl, i hope we'll get more chances to meet up in the future
zainab | 4404 miles away | apr. 2018
there is way too much to say when it comes to you. so i won't. i'm 100% sure you know for a fact how much you mean to me and how much you've actually impacted my life in a number of ways and i'm so ing grateful you completed that boyfriend application. i love you so much, too much. stay in my life forever. i'm not asking you, i'm telling you - you're staying in my life for as long as i live
mahida | 39 miles away | 2017 ?
i don't even remember when we met lmao but you the better version of me, lbr. this queenie always here for me when i be sad sad and took the train twice so far just for my stank , yes i love you for that babe. thank you for the advices you be giving me whenever we have lunch in nandos, those convos really be hitting different over peri peri chicken init. i love you. let's meet up again soon baby i have more tea to tell you e u e
talitha | 202 miles away | 2016
you. you are special. very special. i be getting lowkey emo typing this one ngl but i'mma blame it on the emo shinee song i be listening to rn. i have so much to say but idk where to start.
i love you loads. like loads and loads. and i miss you. insanely. i say this everyday but i really ing mean it. in a gay way lmao. no matter what happens, i want to be by your side forever, cheering you on in every win you achieve in life.
i also want to thank you for many personal things. listening to my stupid ramblings, being patient with me when i'm in my moods, giving me company almost everyday, even though you have much better things to do and for also being a shoulder for me to cry on despite our distance. i can't thank you enough, honestly.
i hope you're still with me by the time you read this. this making my chest ache ffs i'm not good at voicing out my thoughts.
stay with me forever.