created by buuuns
24,658 notes
#tyforbeinghereily
♡ ↻
AFTER ABOUT A 7 MONTH HIATUS, WE BRING TO YOU THE LOVELY AND AWESOME RP, SPECKLES!  INFAMOUSLY KNOWN AS OOFITY, DAYDREAMS, AND ORCHID, IT IS NOW RE-NAMED TO SPECKLES!
WHERE ALL THE LITTLE SPECKLES EXIST IN THIS GALAXY OF OURS. THIS RP IS A SAFE PLACE FOR ALL. NEED SOMEONE TO TALK TO? TO MAKE A FRIEND? LOVER? THIS IS THE PLACE FOR YOU.
WE ARE ALSO A SELF-PACE RP SO DON'T WORRY ABOUT BEING TOO ACTIVE! SCROLL DOWN FOR MORE.
﹙

✧

﹚
for the mobile version 
﹙

✧

﹚
for the most recent announcement 
﹙!!﹚please note that this rp will follow
gmt -10
if you have any questions, please do not hesitate to leave a comment or pm the main admin, jjk.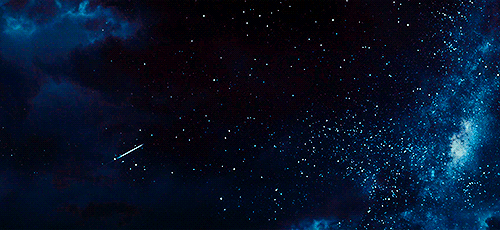 run by buuuns
24,658 notes
#get your stamp card now!
♡ ↻
basics
(1) FAVORITE THE RP, UPVOTE ISN'T NECESSARY BUT IS TOTALLY APPRECIATED. (2) DO TRY YOUR BEST TO INTERACT & SOCIALIZE WITH EACH OTHER. YOU ARE WHAT MAKES THE RP + DO KEEP IC & OOC SEPARATE.
(2A) I DO WANT TO SAY WHILE THE RP'S GOAL IS TO BE INCLUSIVE, THERE ARE TIMES WHERE THAT MAY NOT SEEM THE CASE. PLEASE DO NOT HESITATE TO CALL THIS OUT. WE AS PEOPLE OF THE RP SHOULD TRY OUR BEST TO MAKE EVERYONE FEEL WELCOMED! 
HOWEVER, IF YOU DO FEEL LIKE YOU NEED SOMEONE TO TALK TO ABOUT THIS, PLEASE DO NOT HESISTATE TO PM AN ADMIN.
(3) AS IC DRAMA MAY BE ENCOURAGE, PLEASE KEEP IT LIGHT.
(4) ANY OOC, DEPENDING ON THE SEVERITY, PLEASE TRY TO SOLVE IT AMONGST YOURSELVES BEFORE REACHING OUT TO THE ADMIN(S). IMMEDIATE KICK OR SUSPENSION WILL BE PUT INTO ACTION IF NEEDED. 
upon joining
please do your best to get 25 points within the first 48 hrs of your stay! 
(1) failed to do so -- depending on how many points when time is up, i (&admins) will judge whether or not to kick w/o warning.I 
(2) your other fcs will also have to meet this requirement. failure to do so, that fc will be kicked. 
(3) if you have favorited the rp from long before, please re-favorite the rp. this is just to make sure that you have favorited. you will be given one (1) reminder to do so. 
fcs & cc-ing
(1) WE ARE A 17+ RP, THOSE THAT ARE BORN 2002 AND EARLIER WILL BE ACCEPTED. (PLEASE DO NOT UALIZE THEM)
(2) you are allowed up to 4 characters. head here for more information about getting more alts.
(3) REGARDING CC, YOU ARE ALLOWED TO CHANGE UP TO 2 TIMES PER FACE. FOR A THIRD, WE SUGGEST TO APPLY FOR A NEW FC. PLEASE ASK IN THE FAQS ROOM FOR ANY CLARIFICATIONS. 
ting
(1) ALL FACES MUST BE BORN 2001 MAY BE ABLE TO OR BE 19+ YEARS OLD.
(2) IF CAUGHT UALIZING MINORS, ONLY ONE WARNING WILL BE GIVEN OUT.
(3) PLEASE STATE IN YOUR APP & PROFILE WHETHER OR NOT YOUR ARE UNDERAGE OR OF AGE. pw: pineapple. IF YOU ARE CAUGHT LYING, YOU WILL BE KICKED OUT OF THE RP, IMMEDIATELY.
inactivity
SINCE WE ARE SELF-PACED, YOU HAVE 8 DAYS UNTIL YOU ARE MARKED INACTIVE.
(1) YOU WILL RECEIVE UP 1 warning & have 48 hours to respond. fail to do so will result in a kick. 
(2) IF ONE GOES INACTIVE, ALL FCS WILL BE KICKED. YOU MAY WISH TO JOIN BACK.
(3) IF YOU WISH TO DO SO, YOU MAY ONLY COME BACK WITH ONE FACE. AFTER A WEEK, YOU MAY GET YOUR SECOND, AND 3RD BY THE 3RD WEEK. 
dating ban?
(1) THERE IS NONE. WE DO STRONGLY SUGGEST TO ACTUALLY TALK AND MINGLE WITH OTHERS BEFORE COURTING EACH OTHER AFTER THE FIRST DAY OF JOINING.
(2) MOVE-IN COUPLES ARE ALLOWED. PLEASE STATE IN THE APPLICATION. 
couples & kids
(1) NO MPREG. SURROGACY IS ALLOWED.
(2) COUPLES MAY GET MARRIED AFTER A MONTH OF BEING TOGETHER.
(3) YOU MAY ADOPT/HAVE A CHILD AFTER BEING IN THE RP FOR ONE MONTH & HAVE 2K POINTS.
room use
(1) PLEASE USE THE ROOMS. THEY ARE THERE FOR YOU TO EXPLORE YOUR WRITING DESIRES. (2) PLEASE FOLLOW THE GUIDELINES IN THE ROOMS TOO. THEY WILL BE STATED IN THE DESC OF THE ROOM. (3) PLEASE KEEP THE (LIKE ACTUAL BODY TO BODY CONTACT; CIRCLE JERKING BASICALLY) ON WALLS/PMS OR PERSONAL ROOMS. 
 
hiatus
(1) HIATUS LAST UP TO 2 WEEKS. IF YOU NEED AN EXTENSION, PLEASE leave a comment. (2) IF YOU PLAN ON LEAVING, pm jjk. do not comment.
questions/concerns?
(1) GOT ANY QUESTIONS? EITHER PM JJK OR POST IN THE FAQ ROOM. (2) WHEN RESERVING, PLEASE STATE YOUR FC'S FULL NAME. 
05
reservations last for 24 hrs.
ecstxssy
self-love
pokemaster
hornet
searching??