Personal Message
THE NAME IS TYLER. I'M CURRENTLY TWENTY one YEARS OLD AND RESIDE IN WESTERN NORTH CAROLINA. I'M A fourth YEAR COLLEGE STUDENT WITH A MAJOR IN ENGLISH, A CONCENTRATION IN CREATIVE WRITING, AND MINORS in INTERNATIONAL STUDIES and the honors program. I CAN BE TYPICALLY SEEN IN AUS AND THE OCCASSIONAL NONAU. I TEND TO COADMIN RPS, NEVER BEING THE MAIN ADMIN. GMT-5.
Click me for a writing sample padlet.
1) I assume that if you're reading this, you're somewhat interested in me as a roleplayer or individual OOC. Thus, let me lay down some ground rules and then we'll talk. Sound good?
2) Don't add me if you don't know me. If you add me and I don't accept, send me a PM and we'll have a civil discussion. I might have just forgotten who you were.
3) I rarely accept advertisements because I'm generally very busy OOC. Thus, I'm typically in the RPs that I want to be in.
4) I don't really appreciate people who spam blogs. It can just get old rather quickly- especially if they pertain to trivial subjects.
5) Do not try to face-chase or user-chase me or my characters. It's not cute, and I will not hesitate to block you without a second thought.
6) Do not manipulate or guilt-trip me. I don't put up with OOC issues/drama whatsoever unless we are extremely close. It's simply a draining process and I have far too much to keep up with as it is.
7) You can ask for my other social media platforms like KKT, but be preapred for me to decline.
8) IF you have a problem with me or something that I've done, please approach me in a civil manner. Secrets don't make friends and avoiding problems don't solve them.
9) Lastly, please remember that RPR is simply just a website.







 
kim jongin Ⓜ 5 minutes ago Reply 
i just remembered the psychology x sunshinesmile x sehyung love circle
kim jongin Ⓜ 5 minutes ago Reply 
[explosion in the distance]
yoonbum [A] 21 hours ago Reply All
and sehyuNG IS A lovely rainbow i'd taste the skittle
princess gayassparklyglittersomethingiDEFK 25 seconds ago Reply
i feel like i would jump onto yuna if i were to meet her in real life
princess gayassparklyglittersomethingiDEFK 44 seconds ago Reply
guise yuna would be great to cuddle ooc like he's a giant bear
sparklygayassglitter 2 hours ago Reply Replies All
whY IS SEHUN TAKEN 
IS THIS TYLER'S DOING BECAUSE IM GONNA SNATCH HIS WEAVE
sparklygayassglitter 2 hours ago
you tyler i hope you see this :D
✔ ᵇ taehyung☀k。 [A] 1 minute ago Reply 
the love i have for ty is so strongt i can't begin to even
BlackRabbit Jul 6, 2017 23:21:07 Reply History 
i love you too, little prince
✨ bae joohyun 1 second ago Reply
I'm actually liking kai more since seeing sehyung play him tbh
p. jinyoung 7 minutes ago Reply
seHYUNG playing sehun le gasp
p. jinyoung 5 minutes ago Reply
aggressively waves at seHYUNG
ayyyyyyyy but seriously playing the chara your u/n is based off of iconic
h. miyoung [A] 2 minutes ago Reply
like sometimes i just have to take a step back and just aDORE sehyung
h. miyoung [A] 2 minutes ago Reply
i LOVE sehyung
d. kyungsoo 2 minutes ago Reply
idk sehyung ooc but he's cute :")
so is psychology bub
ⓣ shiah y。ᴴ 1 minute ago Reply 
i could gush about hyuk and mina and viv all day long
i have so much respect and awe for them
ive known them all for a while now and i just
i love :< them :< so :< much :<
ⓣ shiah y。ᴴ 1 minute ago Reply 
raNDOM GUSHING BROUGHT TO YOU BY ME
- hyuk is just.. amazing. tbh he's the one who gets me out of my slumps when rping even though we've only solidly rped like twice butits just... he has amazing writing and it always gives me that inspiration to keep going even though i want to chuck everything ihave oyut the window
- mina is... mina is a darling to me. i know i can always go to her if i need to and she's helped me with various thinGS THAT I DONT WANNA GOINTO D ET AI L about but i love her and she's udnerstanding and [atient and i lvoe her
- viv... well... we all know how amazing viv is . but its not just that. there's so much more that lies underneath the surface with viv, and every time we talk i know how comfrtable i am with her talking about anything and it makes me feel stronger, knowing i have her by my sifde to hold my hand as i cross a really busy street :<
i just. ily guys. sm.
✓ⓘ naoki h。 26 minutes ago Reply 
✓ⓣ mina o。 [A] 9 seconds ago Reply
[] sehyung as [ insert muse here ]
n uts
✓ⓣ shiah y。ᴴ 22 minutes ago Reply 
rts the sehung thing btw
✩ park yuri. 1 minute ago Reply
sehyung couldn't even be straight in an straight only rp lmao
canzhu 1 minute ago Reply 
Literally anyone: SeHYUNG
Me: https://youtu.be/vBk0P27QGmc
do kyungsoo ᵐ 28 seconds ago Reply
[] you just write because...isn't it what you're here for? i get that you want to give best quality possible but this ain't a race, neither is it your work nor something serious. rping is just a way to pleasantly spend time and let your creative juices flow so don't care so much about your writing style. everyone focuses on something different - one can use homeric comparisons and write a whole page about a single detail and other person can get just straight to the point, more down to earth. is any more superior to other? nah, they're different like the authors whose books you read are different. there's no use in comparing shakespeare to for example camus because both are different and both have different way of approach. but both are pleasant to read so like, why not use same logic to rpr world? just do you.
jackson wang. 19 minutes ago Reply
Chanyeol is a good co-ad just saying
jackson wang. 2 minutes ago Reply
It's the t r uth literally every time I see Chanyeol co-ad he does nothing wrong eue
son chaeyoung. 17 seconds ago Reply
I can definitely agree with that
wong yukhei [A]
2:58:23 AM
Reply
i like you a lot somin. you've always been kind and fun to be around. like one of those friends that leave you smiling even if you're unsure what the conversation was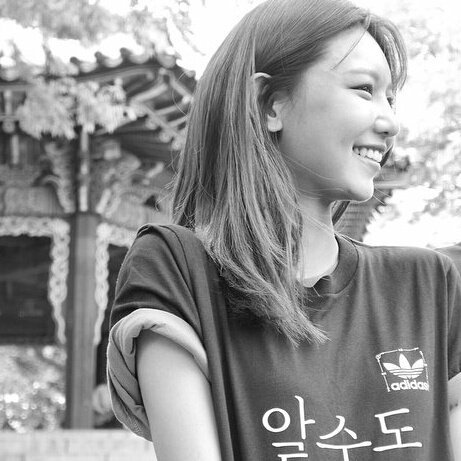 I'm single as , but I think this is a wonderful place to dedicate a small appreciation for my five favorite people. Of course, there are so many more that I could talk about for days, but there is not enough room for that.
To Viv, thank you for being the ear and voice that I needed during some of the roughest times of my life. Thank you for being the BTS fangirl that I always needed my life. Thank you for creating countless homes for me that I could write and flourish in. Without you, I undoubtedly would not be the same person.
To Mindy, thank you for this layout OKNO. Thank you for being a constant in my life- for always being someone I can turn to when I need someone the most. Thank you for all the memories and the countless hours of gaming. Things haven't been as smooth sailing as we would like, but I wouldn't change it for the world.
To Amir, thank you for being such a wonderful role model. You inspire me in so many ways that you're not even aware of. Whether its your kindness, your writing, or your work ethic, I can't get enough of just how wonderful you are.
To Nooshie, thank you for all of the nsfw content. Thank you for being so dedicated to your future. It's truly inspiring to watch and learn from. Thank you for letting me in your life.
To Kelly, gOD WHERE DO I BEGIN? I'll keep it short and simple because I could write a novel. Thank you for showing me what it's like to truly care for someone. Thank you for giving me over two years of your writing and friendship.